You аre not right if you didn't have at least one leather jacket in your life
07.11.2018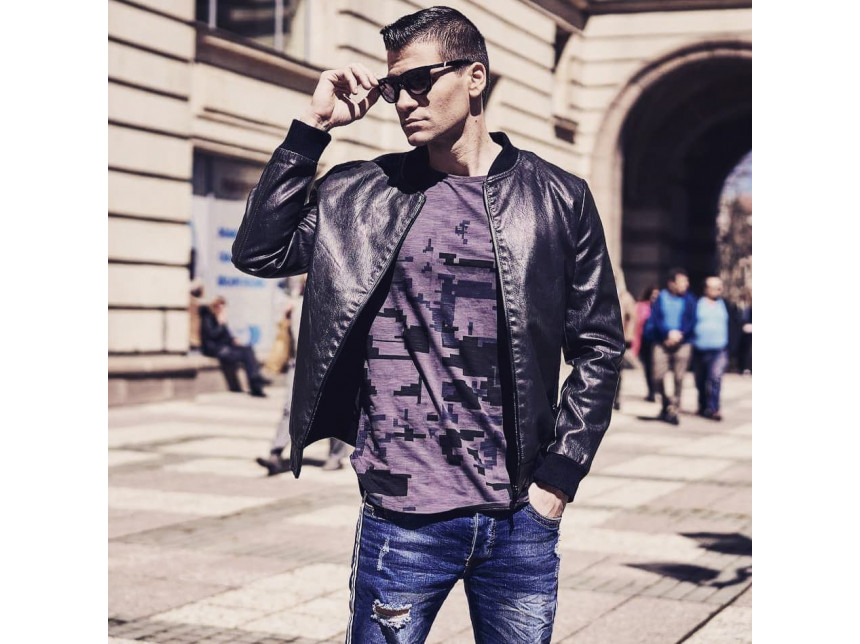 There are several types of clothing and accessories that over the years have become an absolute classic and you can not be wrong if you add them to your wardrobe. These are the clean white shirt, the stylish clock, the classic blue jeans and the leather jacket, of course. It is one of those clothes that has become a must for both men and women. Which does not amaze us at all, because it puts a stylish final touch on every vision.
You do not have to be a bad boy with a motorbike to get a leather jacket in your wardrobe. Well, if you are of this type, however, we believe you already have at least 2-3 models. The fact is that when we hear a leather jacket, we imagine a rock idol with a guitar, or Assen Blatechki, but we, the ordinary men, can restlessly have a look like this without worrying about going. Because, as mentioned above, the leather jacket can not be the wrong choice.
As far as skin selection is concerned, we prefer the artificial one. We find no sense in the natural one for moral reasons, which are quite clear and there is no need to describe them here. The fact is that a leather jacket is worth hundreds of levs - an investment that not everyone is able to afford. While a model of artificial leather is sometimes cheaper, just as good looking and last but not least: created without the need for a living being to leave this world to dress us well.
The leather jacket is the one that will always save the situation when you're wondering what to wear. Depending on what you decide to combine it, it can complement both your elegant and kellied visage. It brings a touch of classic to every outfit and you can definitely be sure that it will be up to date as well as in 20 years. And probably more.
« Back to all articles