Red sneakers can not get out of fashion. They are always distinguished
29.10.2018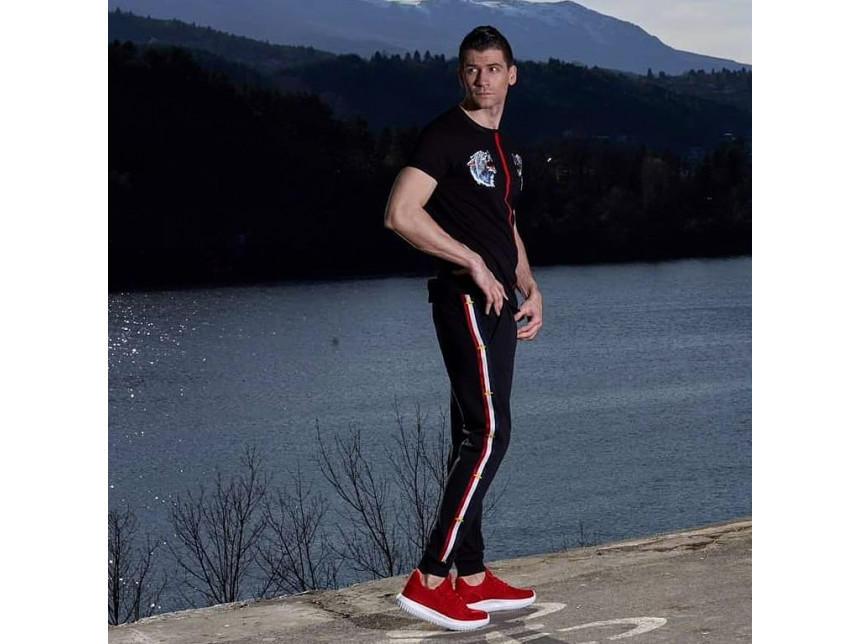 Santa Claus can be dressed up and down in red, but that does not prevent us from worshiping and preferring red in our appearances. With red sneakers, every man is not afraid to show his personality and fashion sense. If you want to be one with the crowd then the red color is not the best option. But if you are aiming for an appreciable presence then you are in the right place.
One of the main advantages of red sneakers is that you do not have to worry about how to combine them. It is a completely separate feature of your appearance which in itself makes the difference and does not need to be combined. This does not mean that you can not put a red hat or a short sleeve, because not a suitable shirt with red elements.
As for the sneakers you can not complain about the possibilities they give you. Our advice is to carefully choose and conform to your entire style so that sneakers can simply complement it, rather than create a new personal style with new colors. In fact, the latter is not impossible, especially if you have decided that the time has come for change and you want to change your appearance a bit.
You will certainly not be wrong if you choose a classic model of red men sneakers up to the ankle. For decades, they have been a classic piece in fashion for men and women, making them the preferred choice for different occasions. Many women combine them with a successful dress, but that should not concern you (hopefully), so we just share their limitless potential.
If you still prefer sports shoes, you can choose a two-color model in red and white. The combination is pleasant and discreet, while we imagine it with jeans to the ankle. And yes, we like it very much.
« Back to all articles