Polyester - 5 refuted myths about this fiber or why you should not be afraid to wear it
24.08.2018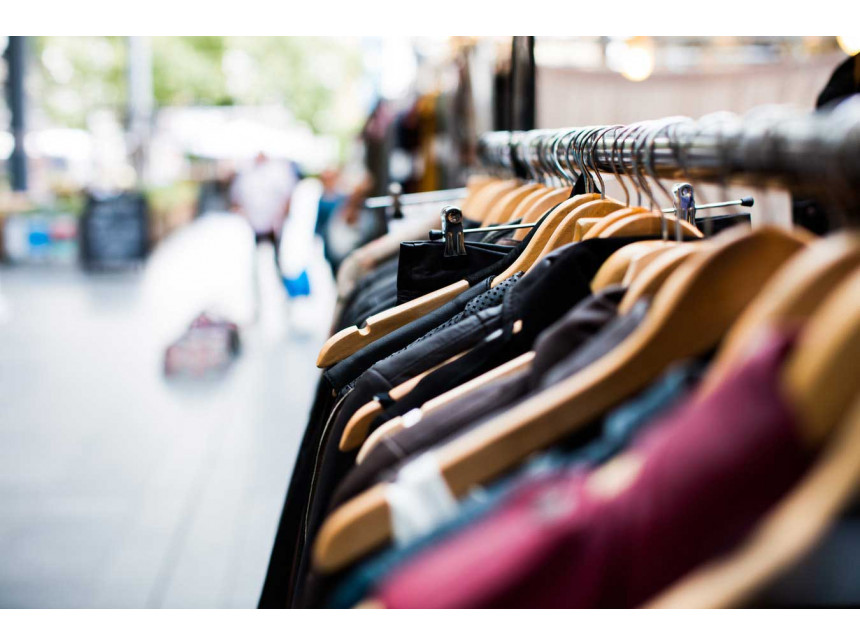 Together with many other criteria that we take into account when choosing clothes from store shelves or clothing sites, we also include the type of fabrics from which they are made. Polyester, called from the most reluctant "cotton of the poor man," is perhaps part of the fabrics that many of us are afraid of. There are many advantages that this material offers and we offer you some good reasons to try clothes made of polyester.
1. POLYESTER IS A BAD QUALITY MATERIAL. FALSE
Even if the polyester is a synthetic fiber, it does not necessarily mean that it loses its quality during the processing. On the contrary, just those steps, through which the polyester passes until it reaches the end product, gives it special resilience. The newest technologies used to produce polyester clothing gives them a high degree of stamina.
2. A POLYESTER WHITEN FASTER THAN COTTON. FALSE.
If you care properly, polyester clothing is even more resistant than other types of clothing. To ensure the longevity of your clothes, we recommend using special detergents depending on the color of your clothes (colored or black). It is also recommended to clean the polyester manually or in a washing machine up to 40 degrees.
3. THE POLYESTER LOOKS NECESSITY. FALSE.
Because polyester is an artificial fiber created in the laboratory, it gets a specific gloss after these processing processes. Since flavors are not discussed, this feature may seem inappropriate for some users, but on the other hand, many can appreciate this quality of the material.
4. THE POLYESTER IS MORE WRINKLE
UNSTABLE THAN COTTON

. FALSE.

Not only that polyester clothes are easy to iron and remain smooth during wear, but they are even more difficult to crush than cotton. To avoid making folds, iron the clothes made of this fiber at an average temperature.
5. POLYESTER HOLDS WATER. FALSE.
Although polyester can promote body sweating, it can not be classified as moisture-retaining matter. In fact, compared to fabrics made of natural fibers, including cotton, the polyester dries much faster, which means you can wear your favorite clothes at any time, as you will not have to let them dry for very long time.
Among the products we provide on our site are clothes from different fabrics, including men's polyester jeans. It's your choice to bet on materials that give you comfort and the clothes that define your style, so we expect you to find the collections we have prepared for you!
« Back to all articles