Needless is black in the wardrobe ever?
09.11.2018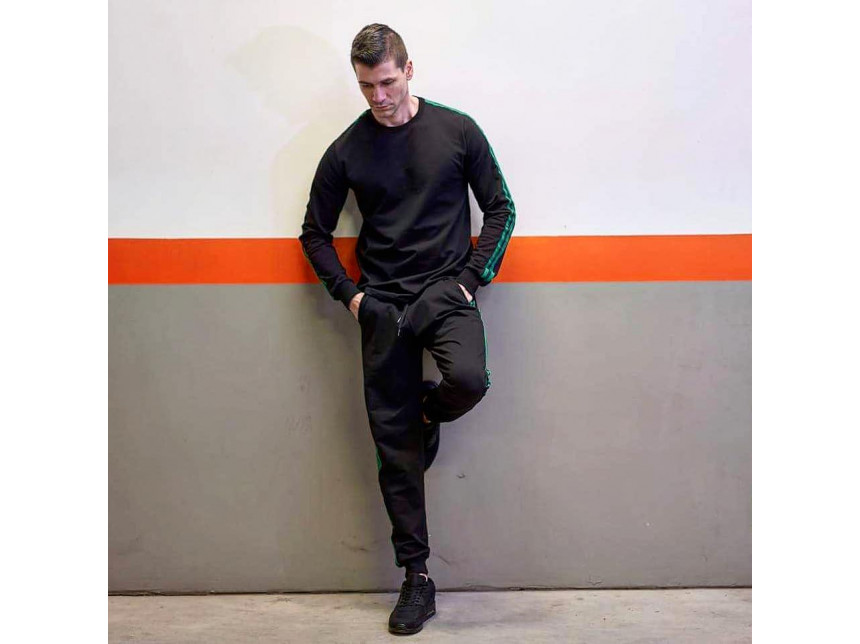 We can answer the question that we put in the title of this article with a single word: it will be "no" and the article will end. But because we believe that an opinion should not be imposed, but argued, we will give you some evidence that reinforces our thesis that black is never enough.
Jay-Z sang "All Black Everything" a decade ago, and who are we not to trust his words? The black in clothing can be both stylish and at the same time casual, it can be sporty or absolutely strict. It may be whatever you want. And it will always look good.
One of the finest qualities of black clothing is that it has the property of enhancing the vision. So if you have one and more extra pounds and accidentally bother you, then you can rest assured that a black T-shirt such as your belly will become almost imperceptible.
We can not hide that black jeans are also very favorite. We even dare to say that they are classic, almost as blue as denim, because if we had only blue jeans, would definitely get tired of it.
Black, however, does not just mean clothes that have proven over time. You can bet on the latest trends and re-color them in the dark shade, as is the case with this t-shirt model for example.
If too much black in your vision bothers you (although we think you can still a little bit more), you can safely bring a bright contrast by choosing a belt, a hat or sneakers in a different, even bright, color. We recognize that one of our favorite combinations is red and black, and not just Stendal, but our fashion criteria. If you want to keep the classic elements in their appearance, the combination of black and white will not betray you, just be careful not to look like a penguin. But for that: another time.
« Back to all articles