Do you dare to wear ankle-length jeans? It's OK!
02.08.2018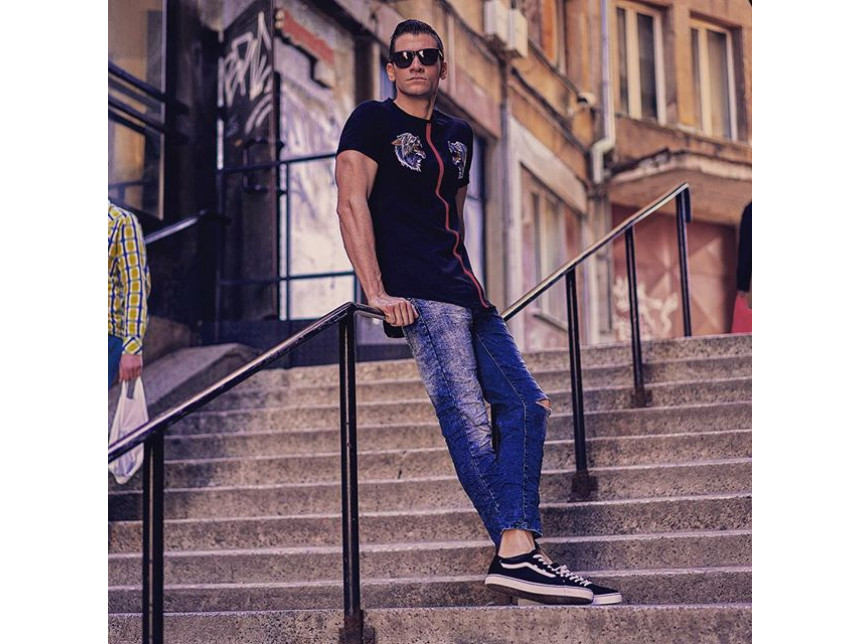 Summer is getting late this year, but on the whole we assume that it's almost here. Still, we have some hope that at least in August we can safely enjoy our summer clothes without having to wear a leather jacket or sweater anywhere with us. The good thing is that cold or warm, we can carry our favorite male jeans to the ankle without a gram of concern because it is definitely one of our favorite trends.
If you fall on this fashion wave, keep in mind a few important conditions when choosing your model of torn jeans. As it says, you can not just grab the first pair that came before your eyes, so pay attention to the next lines.
First of all, it is imperative to bet on the slim-fit model because only he looks really good at a similar length. Let's face it straight, the wide models just will look ridiculous.
Also do not forget about socks. You probably think that if you are wearing jeans over your ankle, it is not very appropriate for your socks to try to touch your knees. So either put on the appropriate shoes to wear on a barefoot or get ultra socks that do not get over the shoes.
As far as the color combinations are concerned, they depend entirely on you. Torn blue denim and white sneakers is a combination that cannot be so bad, the same applies to a dark slim fit model with cool shoes or sneakers in a similar shade.
In general, keep in mind that not only the female foot looks great with jeans over the ankle. We also have something to show by choosing such a denim, so do not be afraid to expose a little flesh. The choice of a slim fit model should also not worry you, still the 90s have gone a long time ago and "wide funky jeans, towel on my head, mine" has long is not an option.
« Back to all articles