Is it my wedding if I dress in white in the summer? No, you are just cool!
10.07.2018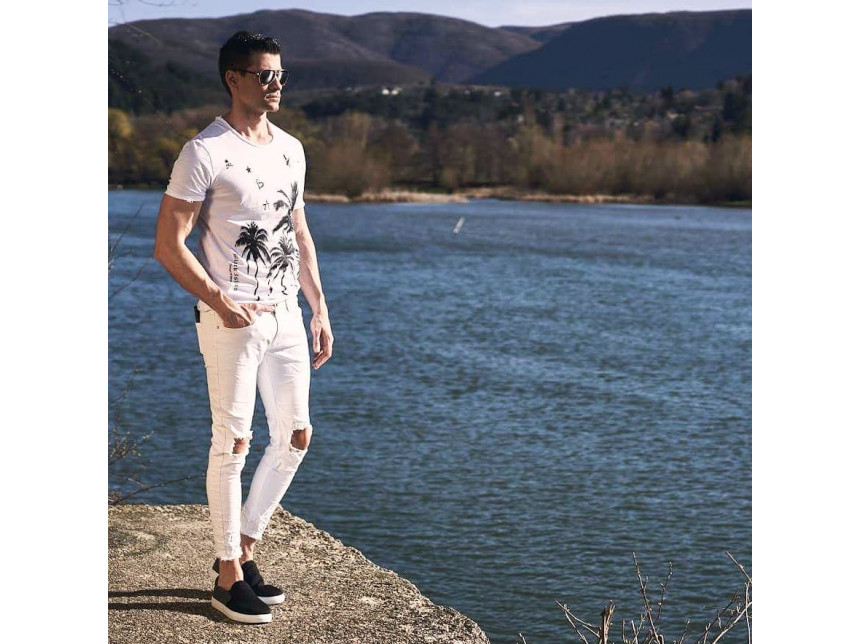 If we start this article philosophically, we will certainly make a breakdown of the white color and its symbolism. We will not be surprised that it is synonymous with cleanliness (not just laundry ads), innocence, beauty and very valuable concepts - just like gossip. But when it comes to men dressed in white clothes, ideas are often much less positive. Many people follow the stereotypes, firmly convinced that if they dress almost entirely in this color, they will make jokes. But the year is 2018, which is why we are firmly committed to abandon bold ideas in the past.
White is the color of the summer and now is the time to actively turn it into our wardrobe. The keyword is fresh and we add it to the season outside the season. One of the two most classic colors is an ideal addition to the official and casual styles.
"white sneakers and worn out jeans"
And when we said "classic," we can not start with "white sneakers and worn out jeans." White sneakers are suitable all year round, but at least we can be sure in the summer that they will keep their color longer. For the jeans, we are betting on torn patterns or classic proposals.
There is also the T-shirt. The elegance note brings a white t-shirt with a collar, so a similar pattern is never the wrong choice. Of course, you can also bet on a standard white T-shirt, and the choice of print depends entirely on you.
The white color can easily be combined with any type clothing
One of the finest features of white is that it is easily combined with everything and you can assemble the outfit extremely quickly. However much we like it, our advice is not to dress up and down all in white so you do not bring associations from a recent past related to weddings people, spouses and more. Because sometimes the boundary between exactly and too narrow is very thin and almost invisible. Even white, we would say.
« Back to all articles