How to wear streetwear without looking like a criminal?
23.10.2018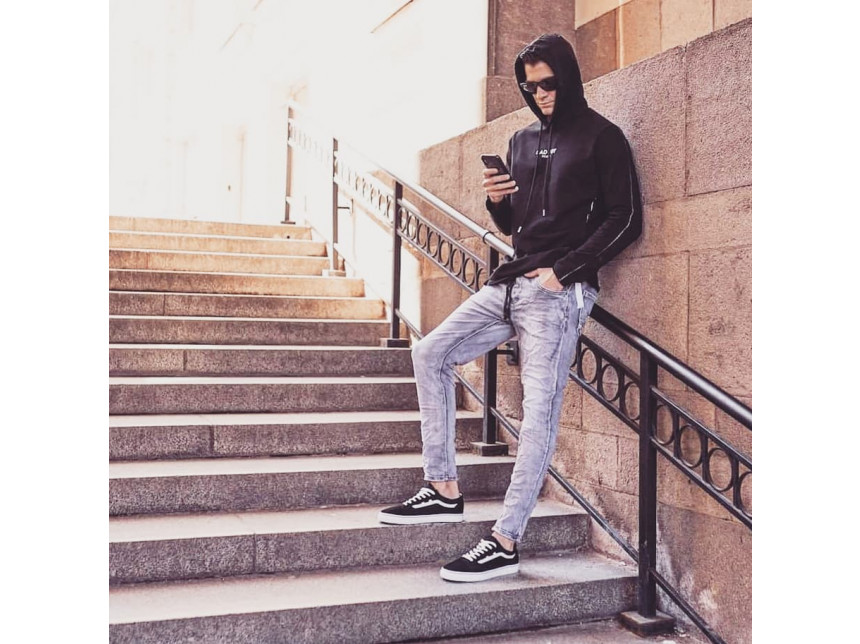 Stereotypes are not a good thing, but here they are seriously involved. And before you apostrophili us, I will ask you: are you sure you have not happened to sue someone because of the clothing? To raise your eyebrows when you get away with a man with a punk look or just be disgusted when someone in the subway is standing with a spikes on the shoes and a skull on his back? Yes, the saying "The clothes are welcomed, the mind is sent" is valid today, but we hope it is a matter of time to be eradicated by our people's psychology.
Let's get to the word: We wrote everything above to justify our thesis that often people who carry a straight were punished as criminals. Very often, others simply can not imagine that the desire to wear a hood is entirely inspired by your fashion choices, not by the fact that you were going to rob a petrol station for example.
Hooded Sweatshirt is one of the most current examples of streetwear. In order not to be mistaken for a criminal, however, it is best not to wear it with a hood and sunglasses, or risk having a grandmother hit with a cane or at least hit you with tomatoes.
Of course, this advice does not apply to you if you are a Hollywood star and you are hiding from paparazzi, but if you are "I am an ordinary person", you can safely abstain from such masked combinations.
Hooded sweatshirt is a garment that you can wear at least three seasons, and sometimes four, given the cool summer evenings in the mountain, for example, which also require outerwear. And this summer, of course, which she decided to finally appear.
If you do not fall in one-color models, you can diversify fresh printers or bright colors.
To make sure no one will think of a phone fraudster or a local dealer, try not to look especially at the streets and do not let your hygiene be at an excellent level.
« Back to all articles