How to make a tie knot: 7 ways described step by step, combinations tips
22.08.2018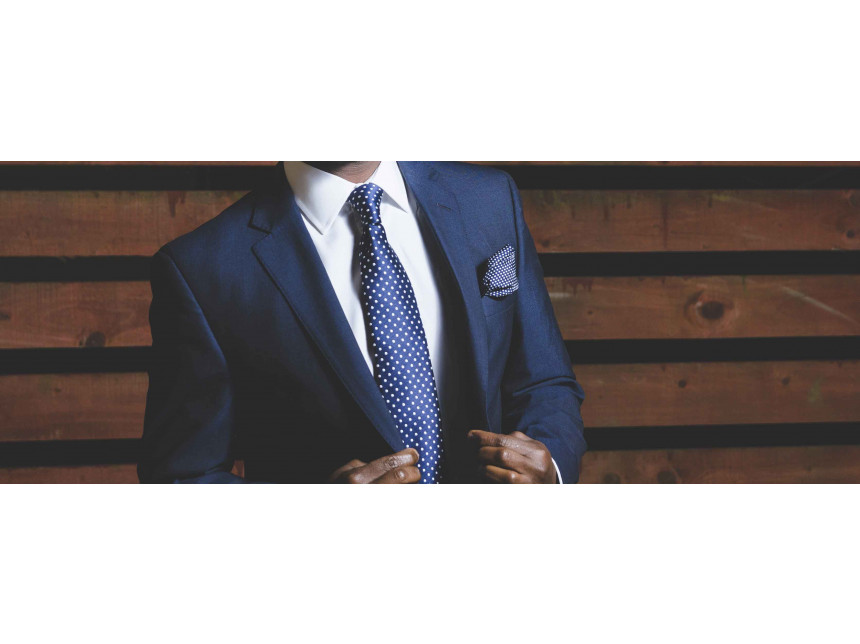 "Well / elegantly dressed" is not just a simple expression used to define an outfit for special occasions, it is even an ideal when it comes to choosing clothes for elegant men. Did you know that there are some accessories that give a sense of luxury? This is exactly the case with the tie, the main accessory in the men's wardrobe.
How to make a tie knot, step by step: 7 types of knots
How to combine the tie: stylistic tips
How to make a tie knot, step by step: 7 types of knots
To look impeccable, you need to know how to make a knot on the tie. You need some skills because, due to the variety of knots, we might think that it really is the art of making a tie knot! Indeed, this accessory borrowed even from ladies who want to wear men's outfits becomes an unpleasant item if you do not know how to make a tie knot. We tell you how you can do this by introducing step by step the most famous 7 types of knots. Besides, we have chosen interesting stylistic tips and we will teach you how to combine the tie with the rest of your clothes, but also with your style!
1. Windsor knot
Among the most commonly used types of tie knots is that known as the Windsor knot. His name is inspired by the famous Duke of Windsor and is often seen as an accessory for British men's throats. Windsor knot has a symmetrical shape and is ideal for wide neckties. It is wonderfully combined with a classic collar shirt, but also with open shirts (for example, which are in Italian style). Although it can be quite difficult to achieve due to the fact that it should be positioned exactly in the middle of the zone between the collars, we think that with a little practice, anyone can get to the perfect Windsor knot. Follow the steps in the video below:

2. Half Windsor knot
A lighter version, both in terms of volume and the degree of difficulty of doing, suitable for open shirts, this is half Windsor knot. It has a triangular shape and is an ideal accessory for uncovered collar shirts.

3. Simple tie knot
A simple tie knot is possibly the easiest to create and the most varied as it suits for any type of shirt collar. However, you must pay particular attention to its creation. For example, especially if you are a beginner, it can happen that the length of the tie is too big, a situation that you can correct by making a new knot or turning it into a double tie knot.

4. Double tie knot (Albert)
As we said, you can also choose a double knot for the tie you wear. You can get such a knot by following the same steps as the Simple tie knot, the only difference being that the double needs another winding. So, this is a bit thicker than the regular knot, but also, it is suitable for most shirts.

5. Kent knot (small)
Kent knot is a small knot , still known as Small Node. Exclusive choice for tall men - The Kent knot is a bit easier to do than Windsor. You can see, in the video above, what are the steps to make a small knot of the tie.

6. Trinity Knot
The Trinity knot is asymmetrical, slightly rounded. Compared to Windsor, it is more bulky and has an impact design. It is suitable for more sophisticated shirts, so it can be integrated into business-elegant outfits.

7. Crossover knot
Crossover knot is more difficult to create than others, but it's worth the effort! It offers a remarkable optical effect and is a great alternative if you want to choose a more extravagant knot for the tie.
How to combine the tie: stylistic tips
The neckties are in an impressive variety of shapes, colors, sizes and styles. Exactly this great variety of models can make the choice of such an accessory a huge task, so it is important to pay attention to the stylistic tips we offer below.
1. How to choose the color of the tie
The tie needs to complement the rest of the outfit, but it is also an article through which you can deliver different messages. For this reason, it is important to pay attention to the chromatic symbolism of the accessory you choose for your shirt. For example, if you participate in an event that requires a black tie code, it is clear that you will have to choose a black tie. In other cases, the most common colors for the tie are the nuances of red and dark blue, which also emit not only an elegant touch but also a professional attitude. Of course, if you are brave, you can make extravagant combinations and choose a tie that is in chromatic contrast to your shirt.
2. How to choose the tie according to the structure of the body
The structure of the body is an important criterion according to which you have to choose a tie. If the Windsor knot is rather suited to a small or medium-sized man with a thin neck, then those who are taller and have broad shoulders are ideal for long and wide neckties (the optimum tie length is the one that allows at the end to touch the buckle on the belt). Thin neckties, probably with a Kent knot, are a good choice for men who have a weak body.
3. How to choose a print
Most of the ties that men prefer are those that have different prints, whether strips, dots, or even other graphic elements. How to combine a tie with a print with different patterns of shirts? Here are some successful combinations:
Shirt with print and tie in one color or vice versa
Striped shirt and tie with print

or vice versa

Striped shirt and tie with dots

or vice versa

Square shirt and tie with print or vice versa
Square shirt and a striped tie

or vice versa
« Back to all articles