How to care for your shoes, depending on the material from which they are made?
18.06.2018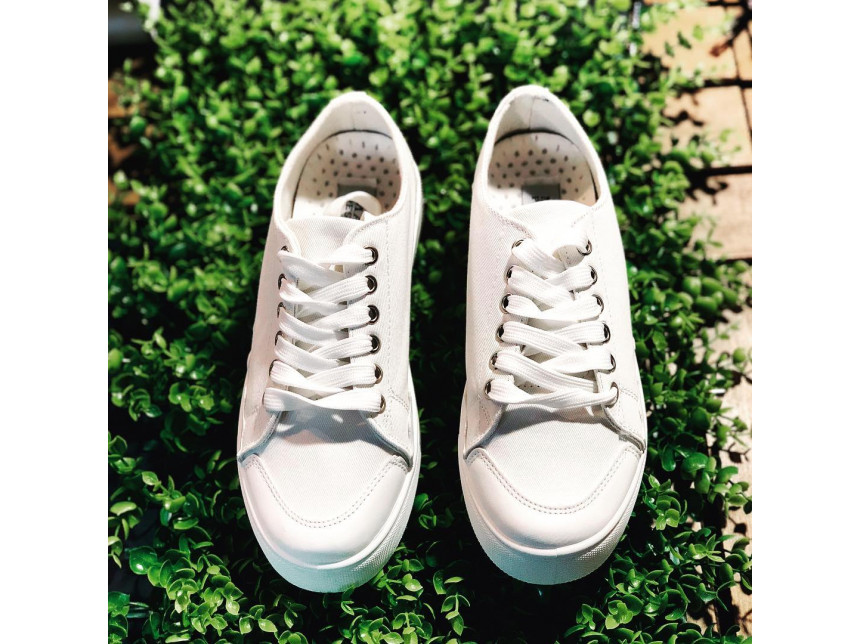 It is not impossible to have flawless shoes, regardless of the season or the material from which they are made.What you wear on your feet can be your business card, so make sure your shoes are always clean, regardless of the weather if you want to leave a good impression wherever you go. If for you the important way your shoes, sneakers or boots look like, we have prepared some tips to help you get closer to the ideal of glittering, clean shoes.
LEATHER SHOES
Skin is a much more durable material than others, it needs a little more support on your part. The method by which you can remove dust or traces of dirt is very simple, but it has to be applied more often in practice. With a soft damp cotton cloth that does not leave any fibers, you can effectively clean all the stains from your leather shoes. If you prefer the brilliance, it is good to know that you can get it just as easily by polishing your shoes with a dry cloth. If the season is rainy, do not forget to get shoe paint. It is necessary for the skin and creates a barrier between water droplets or mud and the texture of your shoes. Your body lotion, which you used to use for hydration after a shower or a greasy hand cream, works just as well. Taking care of your leather shoes, you will enjoy them for a long time and preserve their quality.
TEXTILE SHOES
The most preferred in the warm season of men and women are the textile sneakers.Their material allows the air to circulate inside the shoe, which provides healthy carrying for your feet without unpleasant smell. Of course, the necessary condition to keep both your feet and your shoes is to wear the clean-legged pants pre-assembled with a pair of pure cotton socks that protects you from bacteria. Textile shoes are easy to care for, but you have to keep in mind a little secret. If you pollute them, wait for the stains to dry completely and remove them with a soft brush. If the dirt remains, you can leave them overnight in lukewarm water, to which you have added a detergent. Wait until the next day when you can clean the shoes, then let them dry. We do not recommend putting them in the washing machine as it may be that the fabric material can be detached from the sole or it may damage from the spinner.
SYNTHETIC LEATHER SHOES
There is no big difference between how you should look after your leather shoes or shoes witch is from synthetic leather. The process is the same, and shoes paint is essential to prolong their lives. It is important to let them ventilate at night and must used to alternating with your other shoes to avoid the development of bacteria on the feet responsible for unpleasant odors. Additionally, the more often you wear them, the more creases will appear on their surface and the skin may fade faster, so it carries at least two alternating pairs of shoes.
SHOES FROM NUBUCK
If we learned above how to properly care for natural leather shoes when it comes to reversed skin, also called nubuck, things do not look so simple. Contrary to expectations, however, the method of cleaning them is very affordable. It is good to know that you will need a rubbing tire (otherwise called a rubber) to remove dirt from your reversed shoe. You can also get rid of persistent stains by a less-known but very effective method. Put the shoes to a boil of boiling water and let the steam absorb the dirt. Wipe the dirty areas with a damp cloth and you can get new clean shoes right away. If there are traces of oil, sprinkle some talc and let him take the dirt.
Always wear clean shoes for extra confidence in yourself if you want the first impression for you to always be good.
« Back to all articles