The decision how not to burn "on sunglasses"
31.07.2018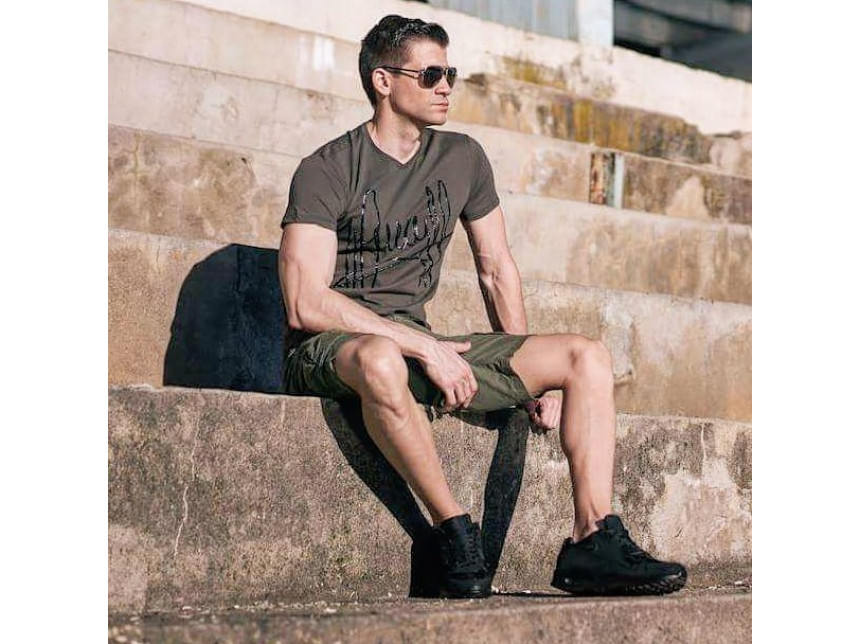 It is time to talk about them - one of the mandatory male accessories, namely their majestie the perfect sunglasses. We are convinced they will never go out of fashion because it means the clothes go out of fashion too - you just don't get tired of what is needed to you.
The good thing is that when choosing a pair of sunglasses we have freedom, and in most cases one pattern would will be appropriate for both formal and sportswear. Of course, there's no way to not to be dressed up with sunglasses and on the beach, but there we have to be very careful to avoid burning "on glasses".
Surely it has happened to you all at least once - you go by the sea or the pool, drink beer or mint with sprite, enjoy the beautiful sun, eventually fall asleep, then wake up, looking like a panda, but in a reverse color combination.
Our tips to sunglasses
But we are here to give you some tips on how to not burn "sunglasses":
Treat yourself with sunscreen. This will protect your skin from harmful sun rays and prevent burns.
Before going to the sea, visit the solarium. So you will prepare your skin for the sun and you will avoid reddening it.
Choose thin-sunglasses so that if you do burn, to will not look so bad. A good choice is a pair of round sunglasses, especially if you like John Lennon. Or Ozzy Osbourne. Or Harry Potter.
While you getting sunbathe, take off the glasses from time to time and enjoy the sun with your eyes closed.
If you still think you will sleep on the beach with sunglasses and do not bother you so much that you can burn on them, watch at least cool. Retro sunglasses permanently on the face may not be so scary.
« Back to all articles