Casual dress code: Top 5 mistakes to avoid when creating a casual men outfit
20.08.2018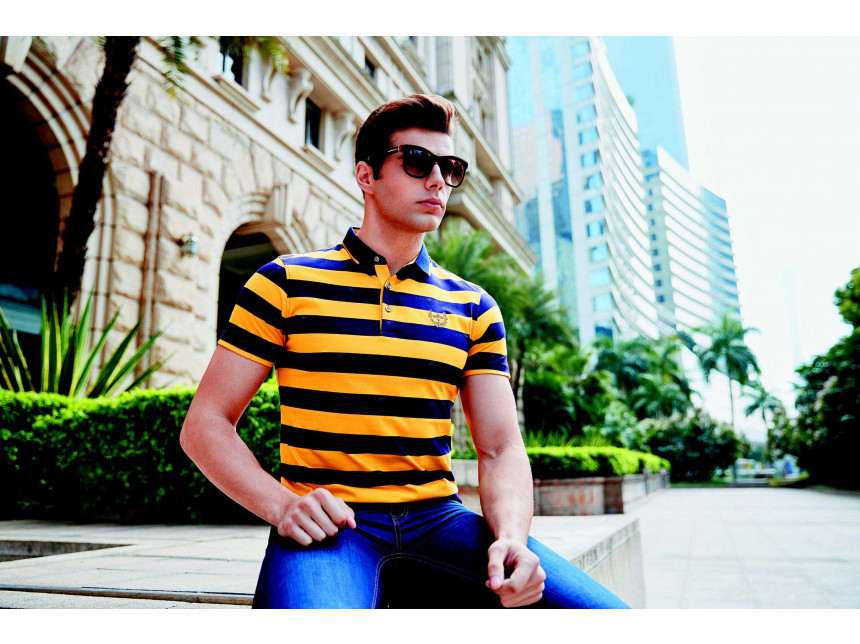 The styles that men use to create their outfits are based on clear principles. For example, when we talk about casual dress code - one of the most varied and modern styles - things are simpler than when we talk, let`s say, about black tie dress code. Since there are many manuals that show you how to create such an outsider, we thought we would make your choice easier and show the most serious 5 style mistakes in creating a casual man outfit!

1. The inclusion of too sporty clothes.

The reason why most men (but also women!) prefer casual style is mainly the flexibility that makes it possible to create combinations of clothes. But this may be a trap: because the casual style is a fusion between sport and office styles, you may be tempted to use elements that are more likely to be sporty. In this way, sport pants, jerseys or shoes for fitness have nothing to look for in a casual outfit.
2. Choosing too formal clothing.

Choose simple shirts, jackets in lines and rely on clothes that are not noticeable by bulky or colorful prints. Choose men jeans, polo t-shirts and leather jackets.

3. Too Many Accessories in Outfit.

A casual dress code is usually required for events or activities that happen during the day. For this reason, as well as the fact that casual outfits are based on simplicity, it is not appropriate to use many accessories. A bracelet or a clock can be enough to style such an outfit.

4. Monotone color combinations.

As we have said, the casual male style relies on simplicity, and this principle remains valid to the color palette used. It is ideal to put in your wardrobe clothes in neutral or easy to mix colors. The dark blue, beige, cream and even the two basic colors are perfect to keep the essence of the casual dress code.

5. Choosing clothes with inappropriate sizes.

As a general rule of style, which also applies to casual outfits, it is recommended to choose clothes of inappropriate size. Desiring to mask some body imperfections, men tend to wear clothes bigger than needed; on the other hand to emphasize their body, men choose too dense clothes.

For more style tips, we invite you to find other articles!
« Back to all articles